At the very beginning, it was just us: Adeline and Franck, a French couple who settled in Auckland in January 2009 with our two children.
We launched Once Upon a Trip from our home, working day and night, whenever we managed to get some time off while our kids were busy or asleep in a country where we had no family close by. Since then we've obtained permanent residency and have even added in April 2012 a little kiwi girl to our family. We do not regret anything.
We have years of experience in the tourism and customised trips industry in France. Adeline specialised in Southern African destinations, while Franck's expertise was on Northern Europe, with a true passion for Iceland. Our focus on niche markets allowed us to gain an in-depth knowledge of our destinations as well as of our local partners. Many of them have since become close friends.
The idea was to do pretty much the same creating and organising tailor-made New Zealand holidays just for you.
Our company has always promoted off the beaten track experiences. It is essential for us to support small local operators such as The Forgotten World Adventure, Pohatu Penguins, Habitats to mention just a few of them... but also to support more isolated regions which benefit very little from tourist influxes such as East Cape, Manawatu, the Catlins, in order to contribute to their development.
In 2016, Once Upon a Trip became a New Zealand Cycling Trail partner. We are the only inbound tour operator specializing on bespoke itineraries labelled NZCT. Our agency is promoting slow travels and low environment impacts by offering cycling experiences
Since 2021 we have also been marketing sustainable trips by offering self-drive tours with a Tesla, where you will be accommodated in environmentally conscious accommodation.
Once the adventure had started, the potential of Once Upon A trip quickly became promising and we needed help.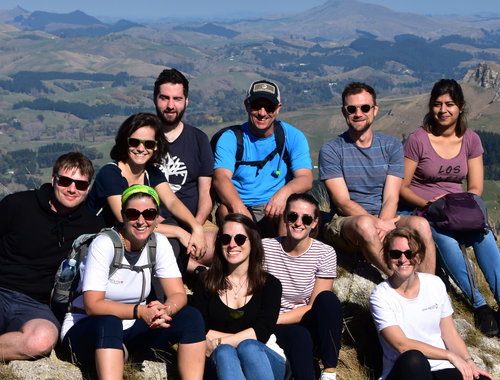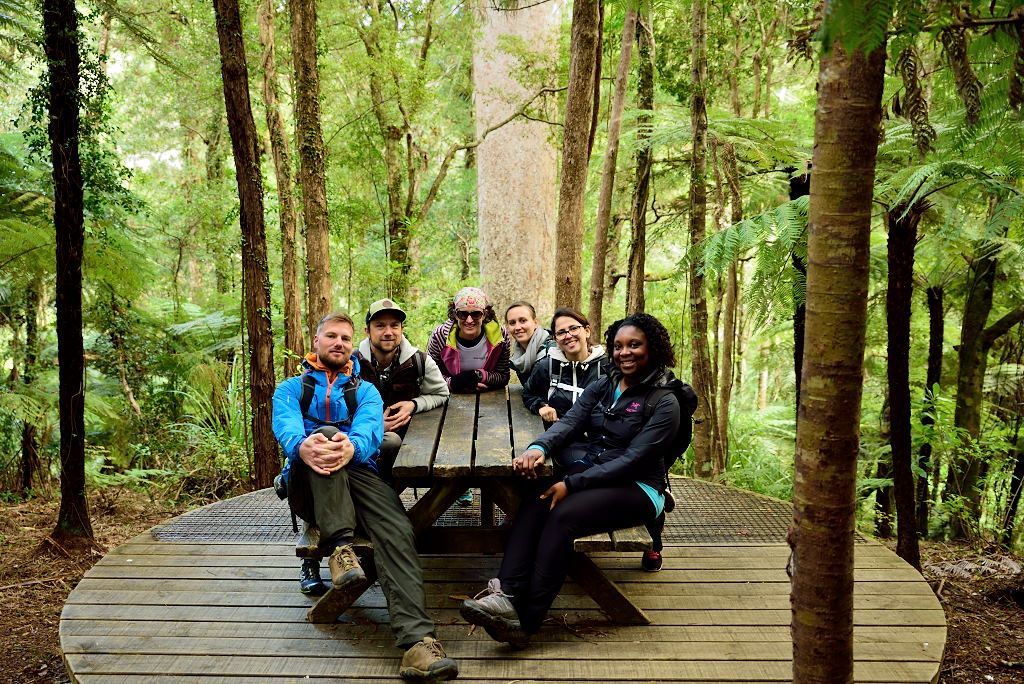 After employing a few staff whose ties to NZ were too tenuous, we decided it was time to give back to NZ the opportunity she had given us. Today we count as part of our team:
Maxime Kubiak, who was first hired under a temporary working holiday visa, is now a permanent New Zealand resident and he is in charge of all the bookings. It's a tough and intense job but thanks to his methodical skills and absolute calm, he masters at it.
Valentin Puech, has started as a guide for us but he was so curious and interested by the travel consultant job that he now shares his time between the two positions and still manages to save time on weekends for his passion for music.
Benjamin Lepage came with unrelenting determination and incredible composure even though his professional experience had nothing to do with tourism. We counted on his adaptability which we detected very quickly, and on his field knowledge which he had gained thanks to his curiosity and his admiration for New Zealand. He is an excellent recruit.
To assist our travel consultants and Maxime with the logistical work we take on extra people.
Reach out to any of our travel consultants to start planning your next tailor-made New Zealand holiday.
What our customers have to say
We had a brilliant time on the Routeburn and the organisation with the huts and transport went like clockwork. Many thanks for all of your support and...
Steve Williams, UK
Carolyn, We would like thank you for all the arrangement for a trip in NZ. We had a busy, fun and wonderful time there. Besides all activities arranged in...
Hoc Hua, USA
Thanks for your arrangements for our trip to New Zealand, Carolyn. What a fabulous place and great people! The b&bs were terrific, particularly Carol...
John Larson, USA
VIEW ALL