Southern Discovery 4WD - 7 Days package
From 3899 NZ dollars total for 1 person
From 4382 NZ dollars total for 2 people - based on a double/twin bedroom
From 5733 NZ dollars total for 3 people - based on a triple bedroom
From 7364 NZ dollars total for 4 people - based on 2 bedrooms and on quad share of vehicle

Extra private bedroom from 905 NZD for 6 nights.
- Dates :
from the 24th of October 2020 to the 10th of April 2021 (latest departure) or
from the 23rd of October 2021 to the 2nd of April 2022 (latest departure)
Weather depending, this itinerary is available all year round but the Molesworth Station route is only available to packages commenced on or before dates above.
- Note : You are only allowed to drive on 4WD tracks mentioned in the itinerary below.
Select 7 days in a row by clicking on the BOOK NOW button below to book your Southern Discovery 4WD experience or add more days to your package and we will tailor-made your extra days !
At Once Upon a Trip, our passion is to help you discover a hidden New Zealand, unknown to tourists and even many Kiwis. Our 4WD itineraries will take you off the beaten track, while not missing out on the highlights, and you will have many opportunities to meet the locals. You will immerse in untouched landscapes, where traditional rental cars can't access.
We provide the latest generation of Land Rover Discovery vehicles available, for your comfort and safety. No previous experience driving a 4WD vehicle is necessary.
Give yourself the opportunity to explore an untouched New Zealand through this exclusive self-guided itinerary. You will discover the South Island from a unique perspective and get to know its hidden treasures.
Day 1 : Christchurch City - Blenheim
Distance : 310 km / Duration : 4h20
Start your trip by driving on the spectacular coastal road towards the North, surrounded by amazing landscapes. On your way, stop in Kaikoura to eat some crayfish, why not hop on a whale watch cruise or a scenic flight, before heading to Blenheim. This town is the epicentre of Marlborough, NZ's largest wine producing region of NZ, where you can finish the day tasting some great wine and food at a renowned vineyard.
Night at Chateau Marlborough - cooked breakfast included.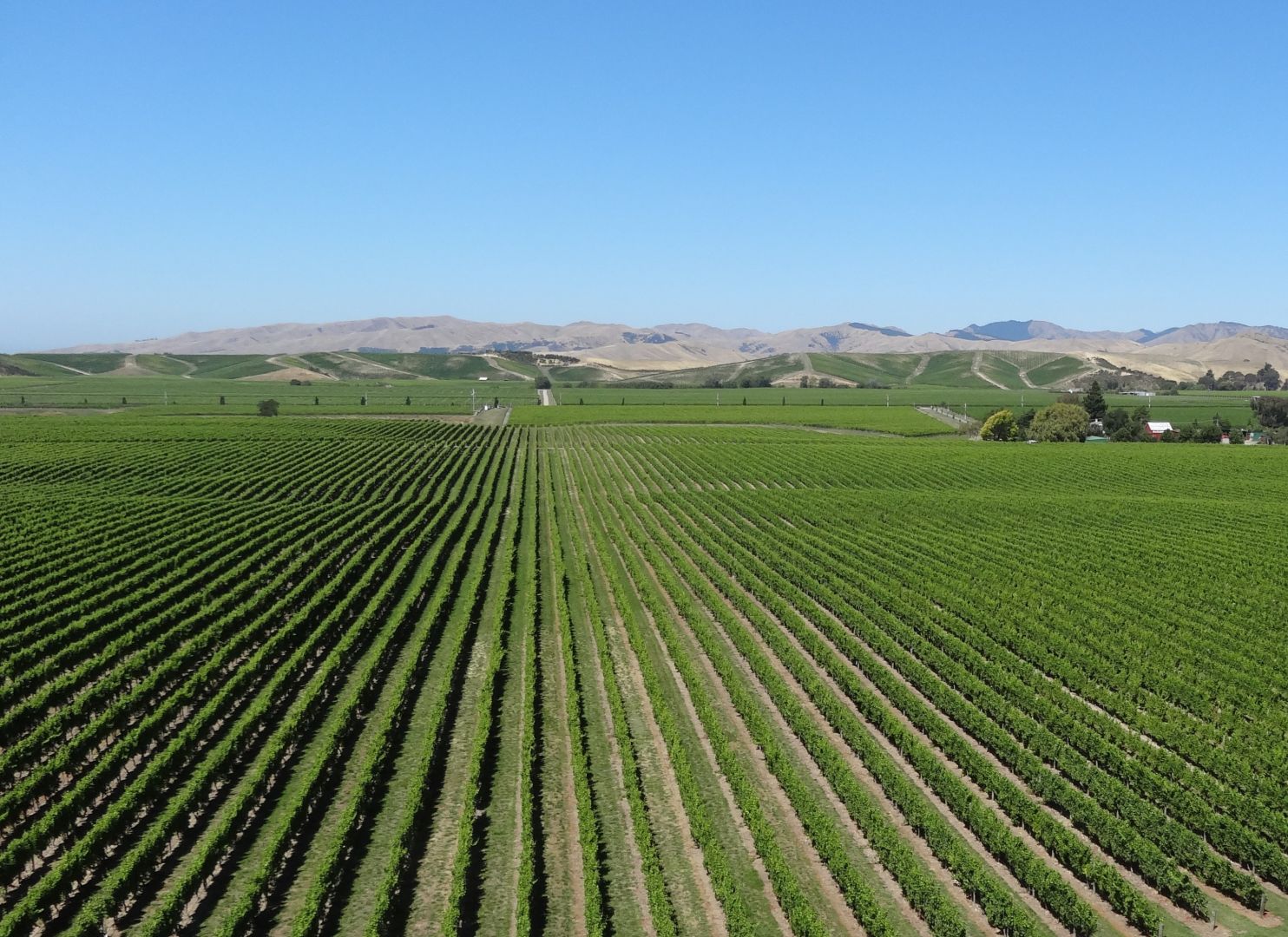 Day 2 : Blenheim - Hanmer Springs
Distance: 180 km / Duration: 4h00
Today, drive on Molesworth road, the longest track in the country. It is more than 180 km long but it doesn't include any particularly challenging sections. The Historic Molesworth Cob Cottage is a good location option for your lunch break.

Surrounded by mountains, take the opportunity to tramp in stunning places. Later on, you will reach Hanmer Springs, where you can soak and relax in a hot pool filled with geothermal water. The perfect way to end an active day!
Night at Cheltenham House - cooked breakfast included.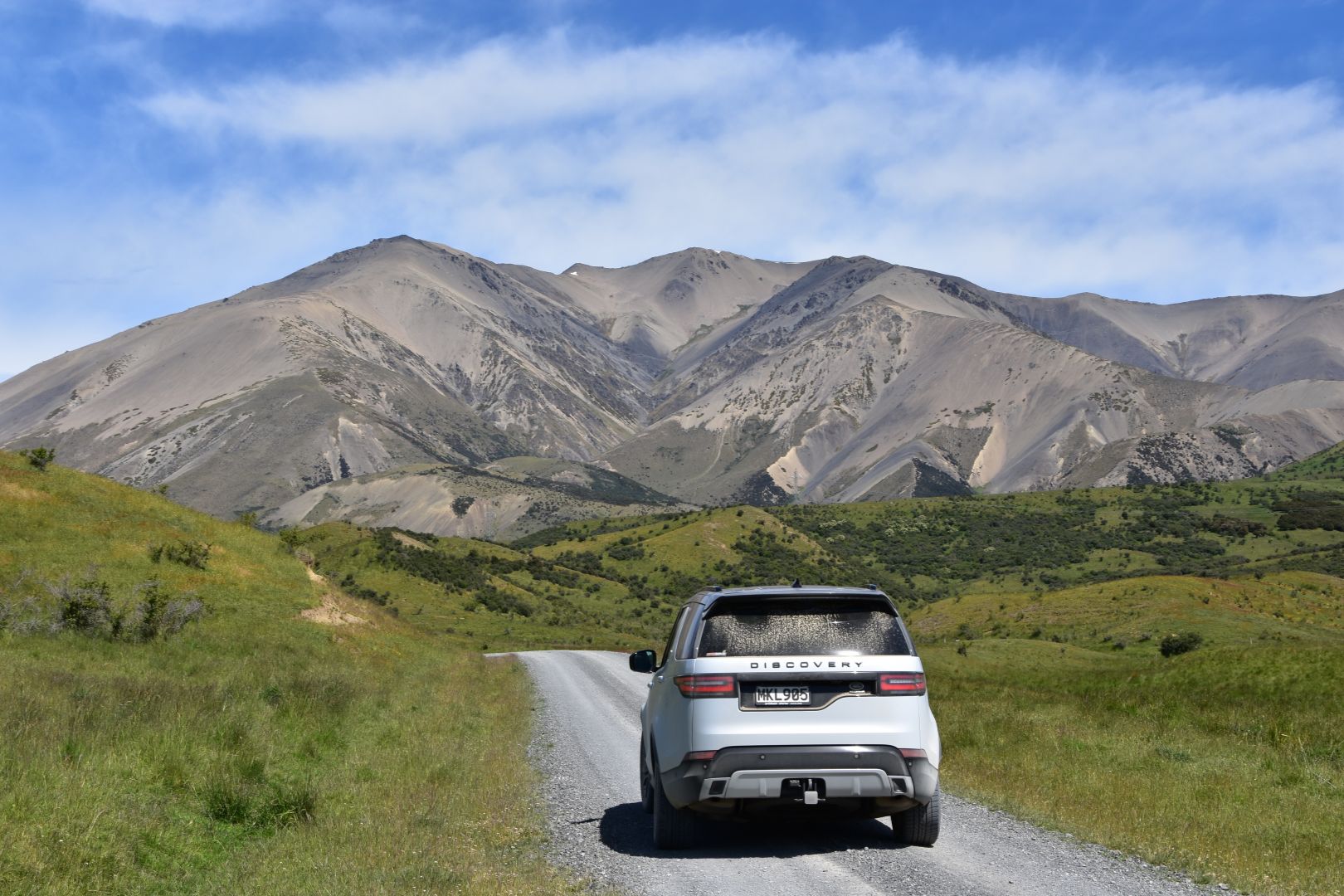 Day 3 : Hanmer Springs - Mt Somers - Mt Sunday - Geraldine
Distance : 380 km / Duration : 3h30
Mount Sunday - also known as Edoras in the Lord of the Rings trilogy - offers an idyllic setting including mountains, lakes and rivers. No doubt you will enjoy those sights even if you are not a fan of Peter Jackson's movies.

You can easily reach Mt Sunday's summit at 611 meters, offering expansive views on the valley and the surrounding mountains.
Night at The Vicarage - cooked breakfast included.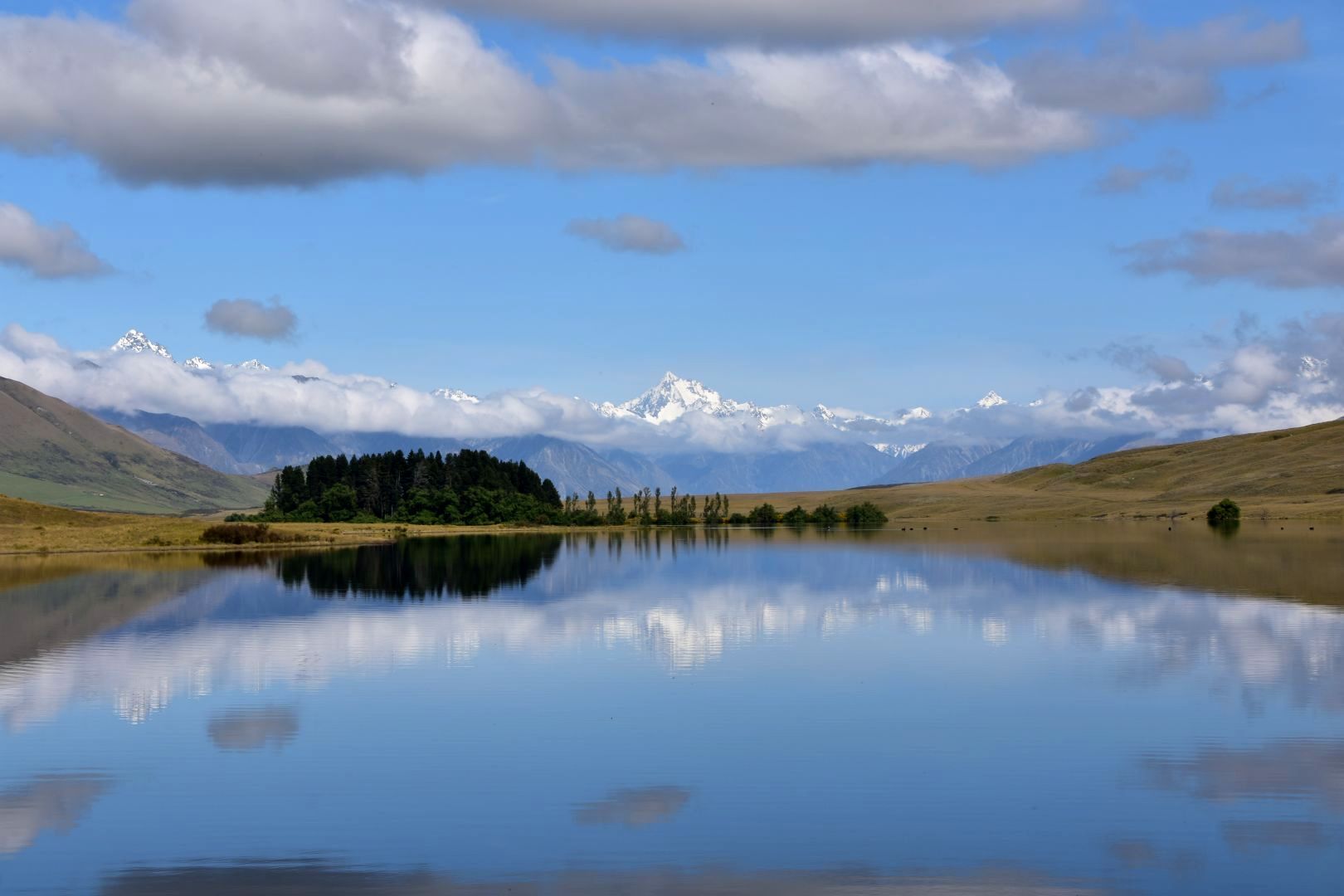 Day 4 : Geraldine - Mt Cook Village - Lake Tekapo
Distance : 210 km / Duration : 2h45
Today you will explore the Mackenzie region and its natural wonders: turquoise-blue lakes, glacier-carved alpine valleys, snow-capped mountains… The scenery here is simply jaw-dropping. At Lake Pukaki you can buy fresh or smoked salmon. This is the highest salmon farm in the world!
At 3754 metres, Aoraki/Mount Cook is the highest peak of the country, where kiwi mountaineer Edmund Hillary led many expeditions. If you want to tramp in the area, let us know, we will recommend the best track according to your taste and/or level of fitness.
Night at Three Rivers Lodge B&B - cooked breakfast included.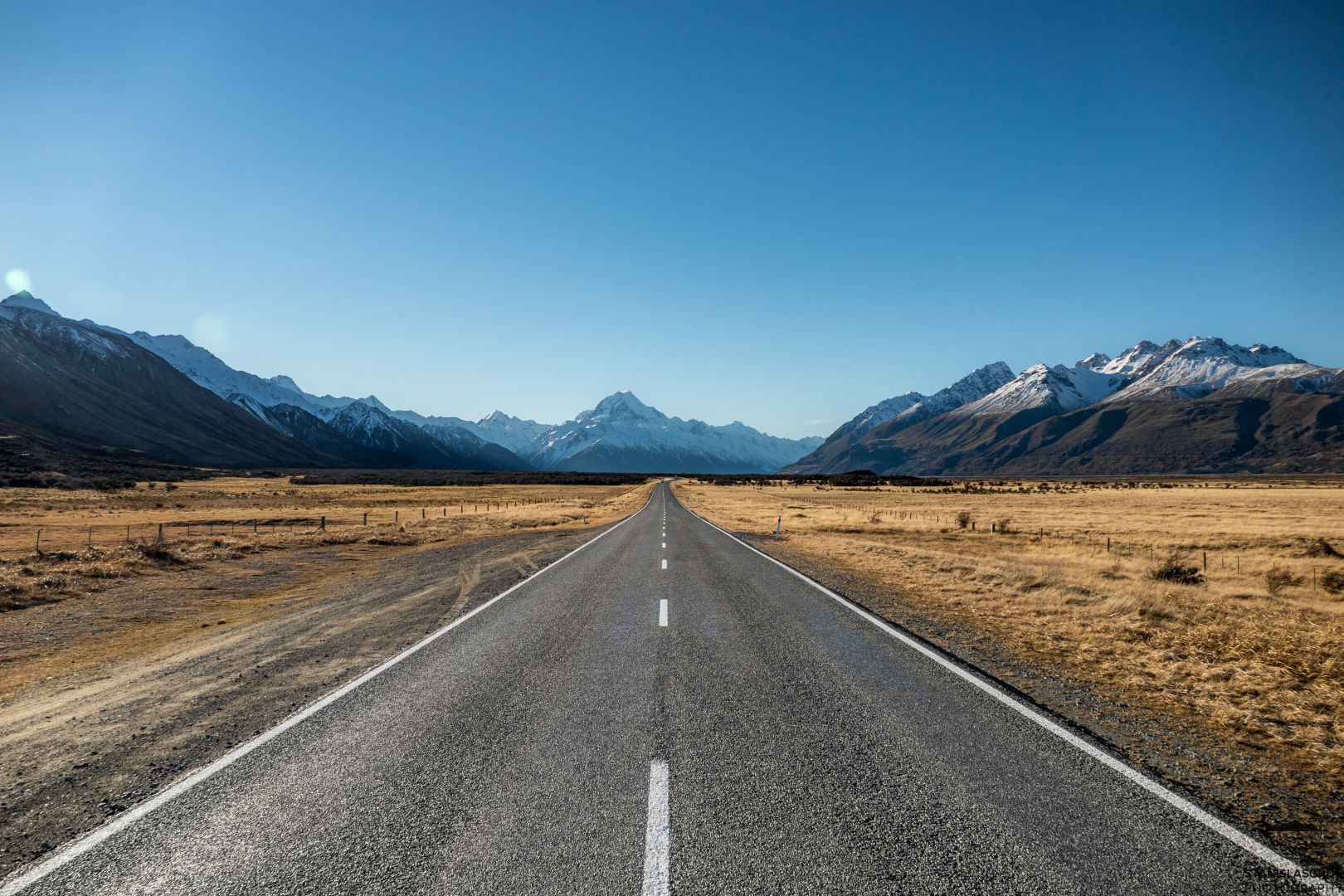 Day 5 : Lake Tekapo - Kurow - Danseys
Distance : 155 km / Duration : 2h00
Today you will experience two easy tracks, only known by locals. You will start with Hakataramea Valley, a trail that alternates between valley and highlands from Tekapo to Kurow.
You will have the opportunity to take amazing shots of the mountains of Aoraki Mt Cook National Park.
Then you will drive on to Danseys Pass track, one of our favourite trails. As you progress on the track, the scenery gets more and more spectacular with colourful hills covered with tussock. This native shrub, typical of the South Island, changes colour from beige to brown depending on the season, and seems to float in the wind. Another great spot to take photos!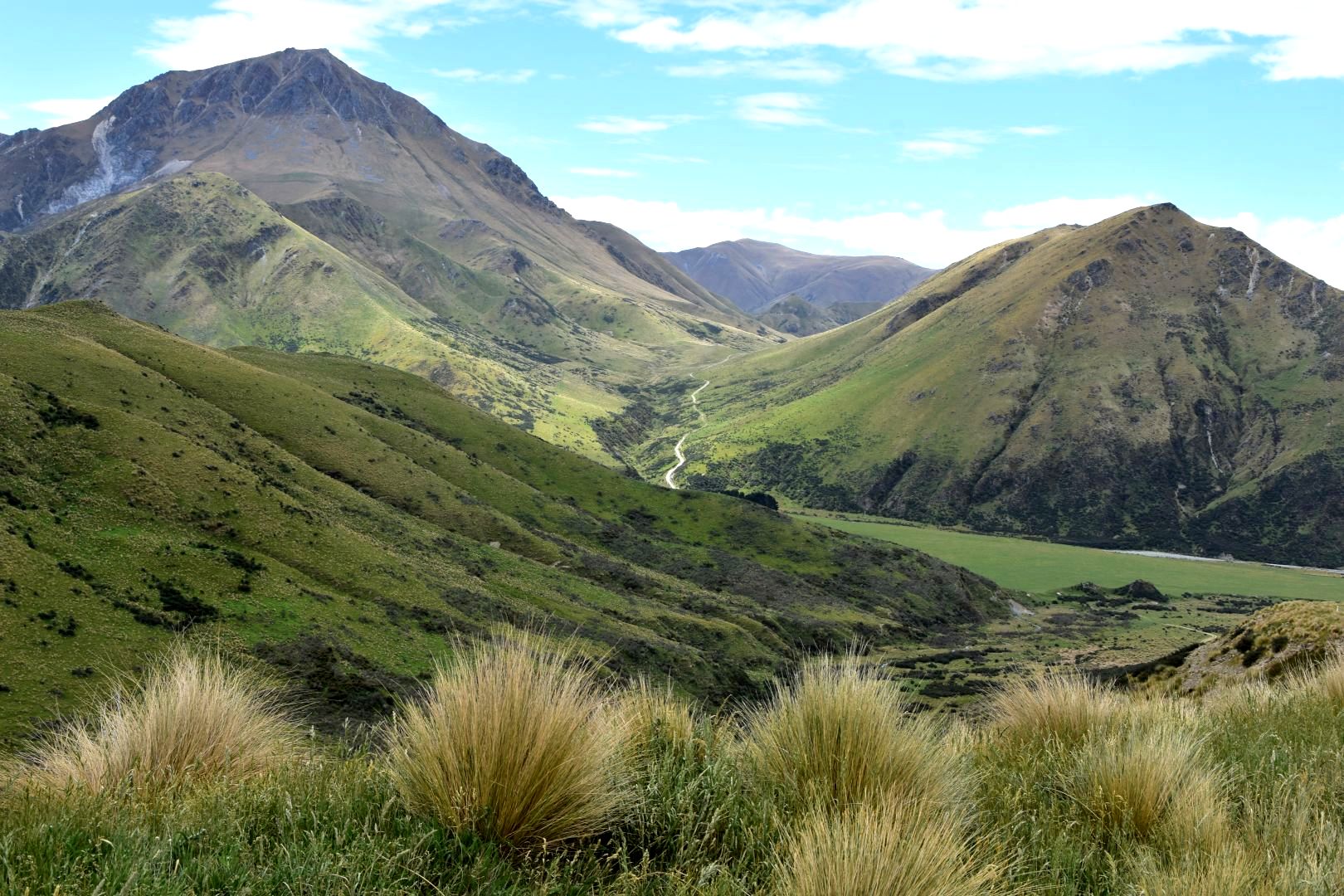 About twenty kilometres further, you will reach the improbable Danseys Pass Hotel, a very authentic atmosphere, where you will overnight.
Night at Danseys Pass Coach Inn - continental breakfast included.
Day 6 : Danseys - Naseby - Maniototo - Wanaka
Distance : 150 km / Duration : 2h00
Start your day with a game of a curling in Naseby, a tiny little village known for its international curling rink before setting off to your next adventure. Ask us to book the practice session for you, it's on us, we can guarantee you'll have a fun time!
The Maniototo region is the historic heart of the 1860s gold rush and the European and Chinese immigration that came along with it. Unlike Queenstown, which became a modern tourism hub, this region has kept a real authenticity. You will drive to Bendigo, on another one of our favourite tracks. This very little-known place rose and shone with the discovery of gold in the region. It became very prosperous, with even one of the most lucrative gold mines in the country. The 1085 hectares are now a protected historic reserve.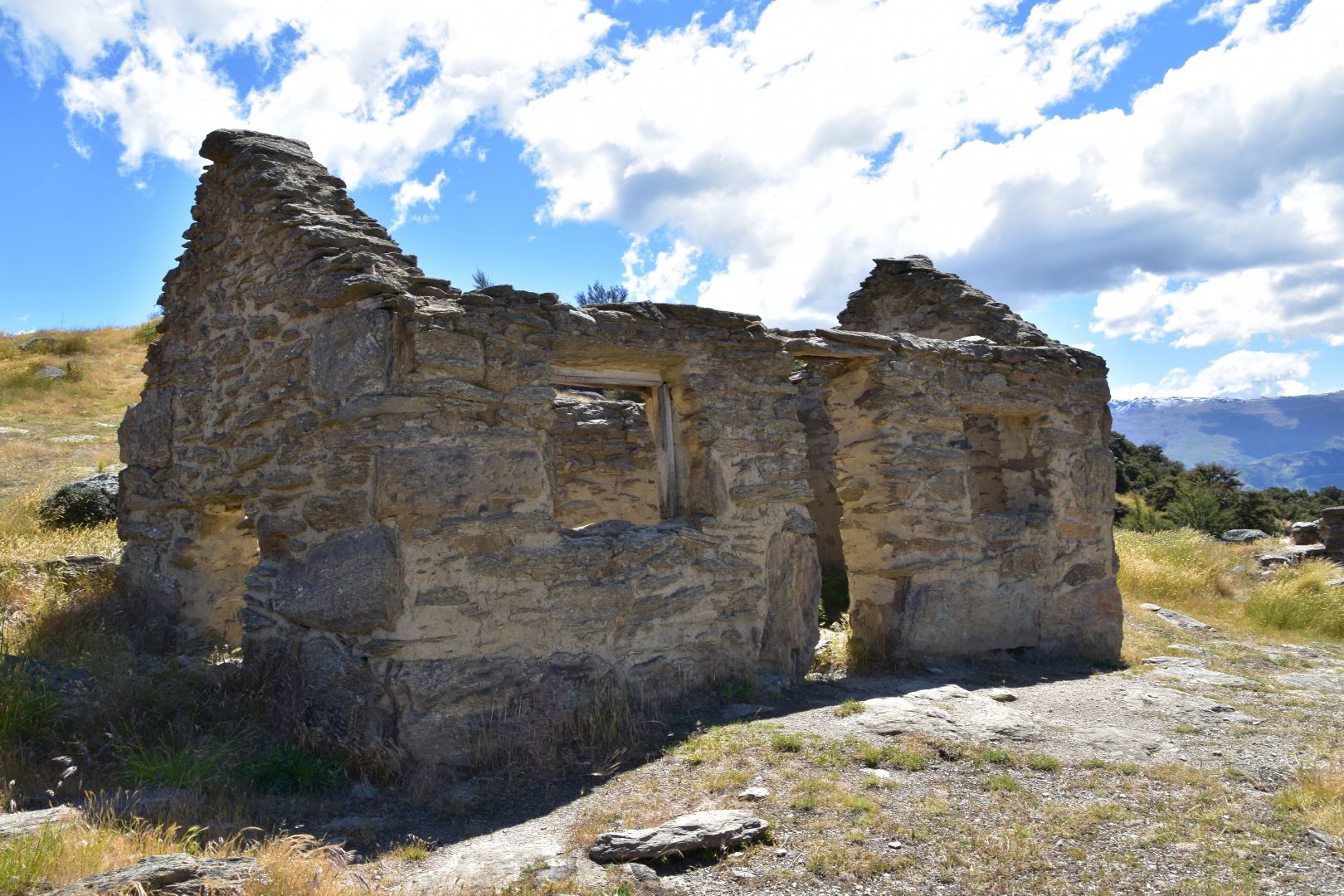 Stroll among the ruins for a true return to the past, while enjoying the mountain views across Lake Dunstan towards Wanaka.
Night at Edgewater - buffet breakfast included.

Day 7 : Wanaka - Queenstown Airport
Distance: 60 km / Duration: 1h00
A short section through Crown Ranges via Cardrona, which is one of the highest and most scenic roads in the country.
On your way, stop for photos at the Cardrona Hotel and then at the Crown Terrace for a unique view over Queenstown, Lake Wakatipu and the Remarkables mountain range.
Make your way to Queenstown Airport via Arrowtown, you will be delighted by this historic, charming and quirky place - a delightful gold rush village nestled below the beautiful peaks that surround the sparkling Arrow River.
End of your trip.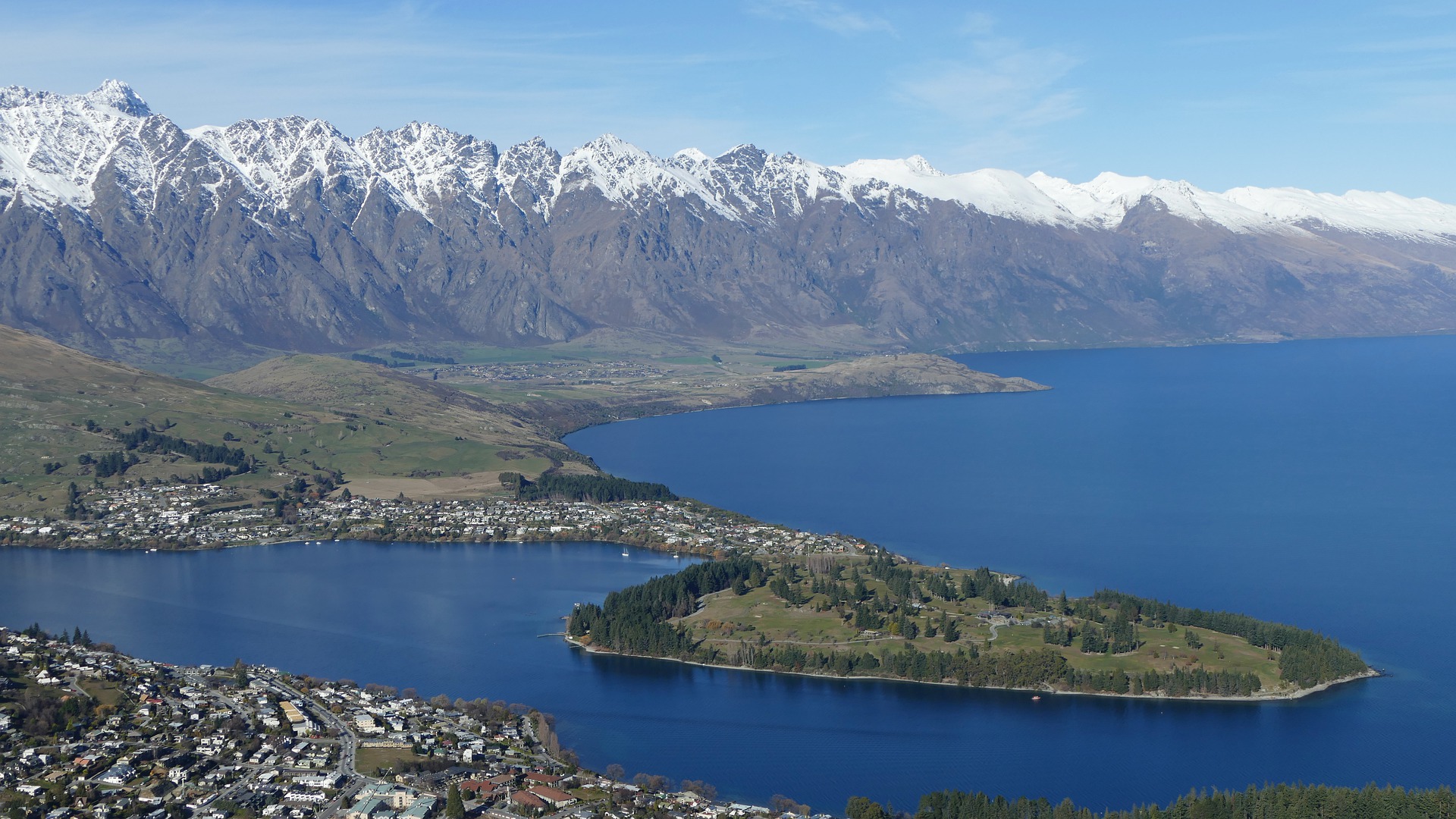 What our customers have to say
The organisation by OUAT was excellent, communication was brilliant, facilities on the Milford Track were of a high standard and Hippo Lodge in Queenstown...
John Dali, Australia
OUAT organised a great trip on the Hollyford Track. The lodges were wonderful with the most decisions food. The guides really knowledgeable and friendly....
Susie and Alice Hoddell, UK
Carolyn, We would like thank you for all the arrangement for a trip in NZ. We had a busy, fun and wonderful time there. Besides all activities arranged in...
Hoc Hua, USA
VIEW ALL